Authentically Anchored Therapy (Pty) Ltd.
Welcome!
We trust that despite the circumstances that you are faced with, this site will transform not only you but also those around you!
Counselling is a rich way in which individuals can receive help by becoming the best they can be and experience all that life has to offer. Counselling assists people in finding a way through life's difficulties by having someone (in most cases, a counsellor) to walk alongside them by cultivating an authentic relationship and going the "extra mile". Counselling is about building a relationship with each client that is unique and of value to the individual.
Counselling is designed to assist clients to make well-informed decisions by finding ways to resolve their problems and to learn their self-determined goals by creating something meaningful. It is about working with people on a short or long term period to help bring effective change and transformation.
"For what it's worth: It's never too late to be whoever you want to be. I hope you live a life you're proud of, and if you find that you're not, I hope you have the strength to start over".
– F. Scott Fitzgerald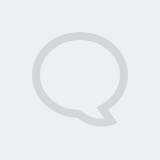 I was going through a divorce and I needed some guidance. I then found Authentically Anchored Therapy (Pty) Ltd. I was weary and very anxious when I started my first session. But that day was the beginning of something new for me. Sadia is amazing, listens attentively and definitely knows how to deal with your situation with true professionalism. Thank you! I would recommend you to everyone. If you reading this, take that first step
I have been diagnosed with bipolar depression and haven't received any counselling in 18 months, so I didn't know what to expect with my first session. Needless to say, I was a complete emotional wreck with my first session. Right from the start Sadia made me feel comfortable and listened attentively to my situation, and as you can imagine, I had a lot to say. I have had 6 sessions with Sadia, and each of the sessions have been immaculate and she is very professional. I have grown a lot and most importantly, I have learned to love and accept myself with my shortcomings and all, which have always been a big challenge for me. I can definitely recommend Authentically Anchored for any counselling services, as thanks to Sadia, I have peace of mind.

Thank you Sadia. Kind regards Pierre
I've only just begun my counselling sessions with Sadia but I already feel very comfortable talking with her and very understood by her. I think its vital to find that in a professional when dealing with sensitive issues. I look forward to our following sessions knowing that I have a relaxed space to express myself.